Judging a Book By Its Cover is my weekly ramble about what book covers I love, hate or find intriguing. Every week I'll choose three book covers and a theme, and discuss how effective/pretty/completely horrific I think they are. This week it's Moody Monday, so I wanted to go with some covers that are on the darker side, and invoke a strong sense of mood.
This Is Not a Test by Courtney Summers
 If there were one word that I would use to describe Courtney Summer's zombie novel This Is Not a Test, 'intense' would be it. It's not a novel for the faint-hearted – if you're looking for something enjoyable and uplifting, it's probably not the best choice. It's not a fun book to read, but it is completely and utterly compelling. The cover's definitely not one that I'd call pretty, but it's still a favourite of mine, and it sets the tone for the novel before you even start reading it. Even without using particularly dark colours, it's quite a dark cover, and the dull, muted colours give it quite a grim feeling. I also like the unpolished look it has, with the girl's hair – there's no sugar-coating or making things pretty with this book, both in terms of story and cover.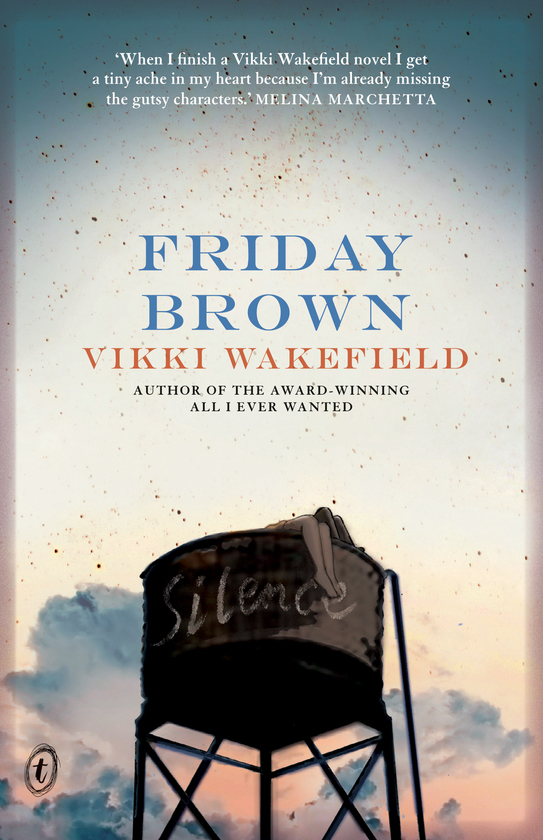 Friday Brown by Vikki Wakefield
Friday Brown is possibly the only book that I've both loved and never wanted to read again. It's devastating, but there are also moments of absolute beauty, and the cover is so gorgeous. There's something almost rustic about the design that works really well, and the overcast sky feel of the cover suits the story so well. It's my favourite of all the covers for Friday Brown that I've seen (and not just because it's the one I own!), and there's something really eye-catching about the image of the water tank which is really quite melancholic.
Resonance by Celine Kiernan
An on-screen image doesn't quite do this cover justice, with a lot of the shiny, reflective effect being lost. The contrast of the girl's red hair against the grey of the background is adds an element of vividness to the cover, and the shininess of the actual physical cover gives this book a really eerie, magical kind of vibe.